Google Chrome saves you from malicious pop-ups but sometimes it blocks them when you are actually expecting this from the website. Pop-ups are opening another window due to some action on the current window. In the majority of the case, these are unintentional but sometimes it is very much intensional. And if you don't understand where the window went after click that means chrome is blocking the popups.
By default, Google Chrome disables pop-ups automatically in the browser; and this is how it is best for risk-free internet. Some websites use them for legitimate reasons and then you must know how to allow pop-ups in chrome.
How to allow Pop Ups in Chrome PC
When Chrome blocks a pop-up from a website, it displays an icon with a red X in the corner of the Omnibox.
Once clicked on this icon you can see two options where you can opt to continue blocking from the specific website or always allow.
Also read: Enable Picture in Picture(PiP) Mode in Google Chrome Desktop[Updated in 2021]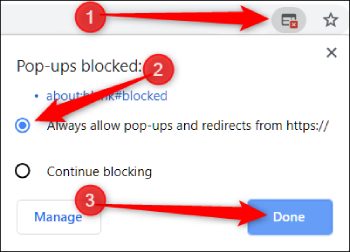 Alternatively, you just want to see the popup only once then click on the blue link. This will let you view the popup once and then you can decide whether to allow or block it.
Allowing the popup is very straightforward but things get clumsy when you have to disable it. So here is how you can disable it by following the below steps.




How to Block Pop-ups from a Specific Site
Suppose you have allowed the popup from a specific website and now want to disable it. This becomes tricky here cos you have to go into settings and disable it manually.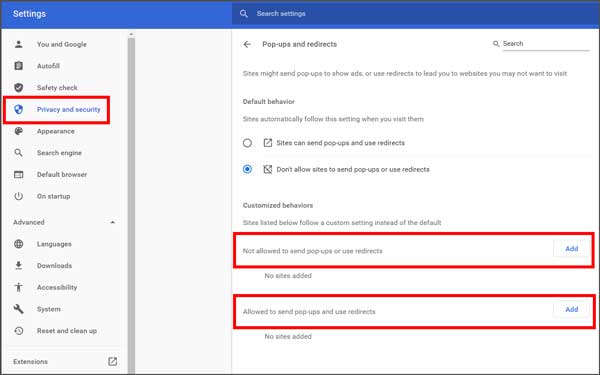 On your computer, open Chrome.
At the top right corner click 3 dots and then go to Settings.
Under "Privacy and security," click Site settings.
Click Pop-ups and redirects.
There you can change the default behavior.
At the bottom, you can see the websites with popups blocked or allowed.
From here you can remove the website and you are good to go.
Final Words: Allow pop ups in chrome
Now that you have understood how to enable or disable popups in chrome here are some more useful article which can help you chrome run better. If you have any suggestions or doubt please do shoot your comments below.