YouTube is the current sensation in India and everyone is trying or at least thinking of a career as a Youtuber. Being Youtuber your videos is majorly focused on the quality and uniqueness of content in the particular niche. For delivering good content one has to consider video quality as well as sound quality. Forgetting decent video quality you don't even need a dedicated camera; as the smartphone camera is sufficient enough to shoot HD quality videos, even in 4K.
Imagine a body without a soul, it's the same scenario for video without good quality sound. Mics available in smartphones and cameras are not good at capturing sound and ultimately you will get a sound recording with huge background noise. Without a decent sound, your viewers are not going to stick with your YouTube video. Finding the best mic for youtube under 500 is very difficult, so here we are with the list of the 5 best mics for YouTube videos recording.
Disclaimer: Don't feel that these mics will deliver high-quality sound but as a beginner and short on budget, you can make use of these mics.
Also read: 5 Best Free Ebook Readers for Windows in 2020
Note: Many camera application doesn't support external mics so you can use an open camera application from the play store for all android smartphones.
List of Best Mic for YouTube Under 500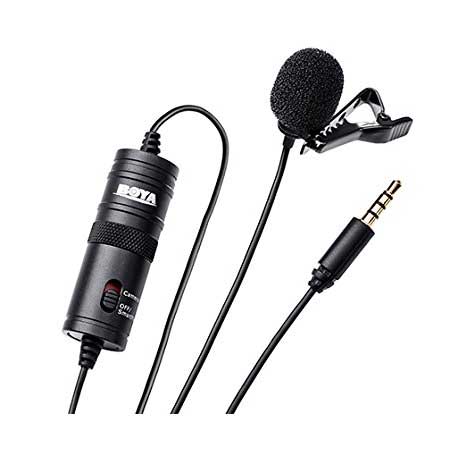 This mic is one of the best and most used microphones for YouTube videos. If you want to see the quality of the sound you can watch any of my videos. The price varies from rupees 600 to 700. So if you want to get this mic at the lowest possible price then you must join this channel, because all loot deals are posted immediately here.
BOYA BY-M1 is an omnidirectional microphone, perfect for video smartphones and DSLRs. Yes you heard it right does the microphone actually works on DSLR perfectly. This comes with a two-mode where you can switch buttons for smartphones and DSLRs.
This is one of the best Mic I have ever used at this price range. I still use this microphone for all of my videos. So if you have any plan for upgrading your smartphone camera to a DSLR in the future, then you don't have to worry about it.
This is a lavalier microphone with a 4-pole jack which is compatible with laptops, PC smartphones, tablets & DSLR. This mic is omnidirectional which makes it comfortable to use in any direction. With the help of 78 inches (1.9m) long cord, it makes the podcasting at a distance with your mobile much easier and easy to clip on your tie or shirt collar for sound recording because of the sturdy metal clip.3.5 mm jack makes it versatile and it doesn't require any software or battery.
You have this microphone in your Go pro, laptop and Smartphone as well. So this is one of the great products at this price range.
 Pros- 
The best part is the extension cord, you can use it for video recording outdoors, and when indoors you can use the standard cord on your laptops or phones.
Making Go pro videos outdoors using this same mic is also possible.
The noise cancellation foam is amazing and tightly fit, this will ensure that it doesn't fall off easily
The TRS to TTRS converter works perfectly well in any Laptop or GoPro both.
The carry case is of great quality and very handy to carry this mic.
 Cons- 
The only cons I can say is that you can't use this microphone to record audio from DSLRs.
Also read: Best laptops under 30000 for students in India [Feb 2022]
With Osveta Lapel Coller Microphone you can finally create the perfect videos and audio files on your smartphone(Android & iOS), tablet, iPods, PC & Notebooks. It is the same as another collar microphone with decent sound recording. You can easily use it for Youtube, interviews, Recording, Podcasting, Conference calls, etc. without additional plugs or batteries.
Note: The only downside I can see is the wire length which is only around 1m (15ft).
It is one of the best smartphones under this price range which possesses an excellent noise cancellation feature. This mic comes with Approx. 1.5m / 5ft length wire which can be easily packed in the small black pouch given along with this mic. Alfa Mart Dynamic 3.5mm mic Clip Microphone is perfect for YouTube, PC, Laptop, Android Smartphone, and DSLR Camera.
5.
SUBTON Microphone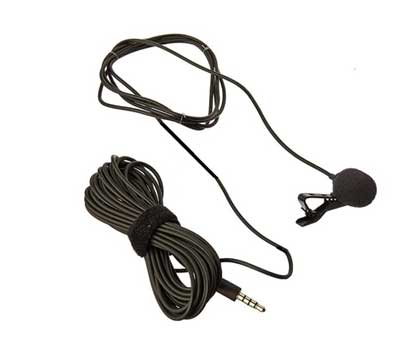 It is also one of the best mics for youtube videos. It comes with a 3.5mm TRRS Jack which is compatible with computers and almost all smartphones. 240 inches LONG Cable to record LOUD and CRISP sound when interviewing, live broadcasting, Skype, Teaching, Audio/Video Recording on YouTube.
Hands-free clip-on microphone with omnidirectional condenser makes it very suitable for the podcast, recording, DSLR, camera, smartphone, sony, PC, laptop, etc.
Final Words
These are the mic best at this price range but don't expect much from these. If you are starting out as a Youtuber or TikToker then this can be one of the best choices. At this price range, you can get many roadside mics but they are not worth trying. As we all know that in online e-commerce you can sometimes get good products at a very cheap rate. But these deals can only be found if you are part of this Telegram channel, join this channel and you will thank me later.