YouTube is the current sensation in India and everyone is trying or at least thinking of a career as a Youtuber. Being Youtuber your videos is majorly focused on the quality and uniqueness of content in the particular niche. For delivering good content one has to consider video quality as well as sound quality. Forgetting decent video quality you don't even need a dedicated camera; as the smartphone camera is sufficient enough to shoot HD quality videos, even in 4K.
Imagine a body without a soul, it's the same scenario for video without good quality sound. Mics available in smartphones and cameras are not good at capturing sound and ultimately you will get a sound recording with huge background noise. Without a decent sound, your viewers are not going to stick with your YouTube video. So you must be searching for the best mic for YouTube and the results are sometimes out of your budget. So here we are with the list of the 5 best mics for YouTube videos recording.
Disclaimer: Don't feel that these mics will deliver high-quality sound but as a beginner and short on budget you can make use of these mics.
Also read: 5 Best Free Ebook Readers for Windows in 2020
List of Best Mic for YouTube Under 500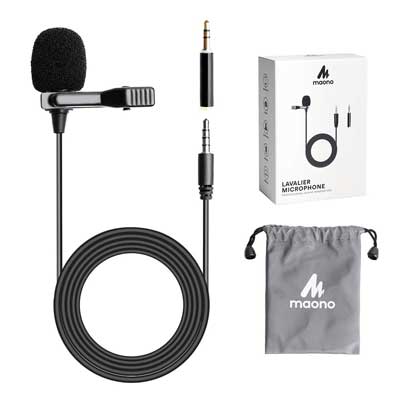 This is a lavalier microphone with a 4-pole jack which is compatible with laptops, PC smartphones, tablets & DSLR. This mic is omnidirectional which makes it comfortable to use in any direction. With the help of 78 inches (1.9m) long cord, it makes the podcasting at a distance with your mobile much easier and easy to clip on your tie or shirt collar for sound recording because of the sturdy metal clip.3.5 mm jack makes it versatile and it doesn't require any software or battery.
Note: Many camera application doesn't support external mics so you can use open camera application from play store.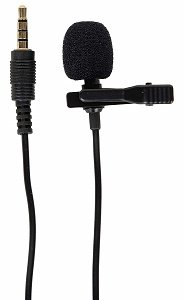 This is the cheapest in lavalier microphone which comes with a lapel clip, foam windscreen, 3.5mm to 6.3mm adapter. This Lavalier Lapel Microphone is small in size and light in weight. One can easily carry it in pockets and anywhere. It is completely compatible with android, iOS, DSLR, etc. It also works on the laptop with a hybrid audio slot.
With Osveta Lapel Coller Microphone you can finally create the perfect videos and audio files on your smartphone(Android & iOS), tablet, iPods, PC & Notebooks. It is the same as another collar microphone with decent sound recording. You can easily use it for Youtube, interviews, Recording, Podcasting, Conference calls, etc. without additional plugs or batteries.
Note: The only downside I can see is the wire length which is only around 1m (15ft).
It is one of the best smartphones under this price range which possesses an excellent noise cancellation feature. This mic comes with Approx. 1.5m / 5ft length wire which can be easily packed in the small black pouch given along with this mic. Alfa Mart Dynamic 3.5mm mic Clip Microphone is perfect for YouTube, PC, Laptop, Android Smartphone, and DSLR Camera.
Perfect for Youtuber – this lavalier lapel microphone omnidirectional condenser mic perfectly suits Youtubers. Simply plug the microphone into your Apple MacBook, iPad, iPod, iPhone, Android, or Windows smartphone and clip on to your shirt. Now you can instantly reproduce your voice, no additional plugs or batteries are needed. It comes with a 1.5-meter cable which allows you to make a comfortable and relaxed recording without any hassle. Also, it comes with a black pouch so that you can take it anywhere without worry about cable entanglement.

Buy at Amazon

Final Words
These are the mic best at this price range but don't expect much from these. If you are starting out as a Youtuber or TikToker then this can be one of the best choice. At this price range, you can get many roadside mics but they are not worth trying.