We do copy text every time to avoid the hassle of typing and save time. Copying text is very straightforward, just select the text then right-click to copy, or simply press Ctrl + C from the keyboard. But there are many websites that don't allow copying text; even there are protected pdfs which disables copying text.
So why they don't allow text copying? There might be two possible reasons, one for security reasons (like bank websites, transaction applications, etc.) and the other they don't want their precious content to be shared.
So how do they avoid copying text? Either by disabling the right-click or by disabling the text selection. In both cases, you cannot copy any text.
So how do we copy text? The first thing that comes to mind is to take a screenshot of the visible page and recognize the text by OCR software. Google keep is one of the best examples of a fast & free OCR reader. Well, OCR is the last spot before that we must try all other best methods explained below.
Copy Text from Right Click Disabled Website
Right-click disabled websites use some sort of JavaScript which must be disabled to access the text.
#1 Using Code
In this method, all you need to do is to remember the below string, or scribble it down at someplace safe:
javascript:void(document.oncontextmenu=null);
So from now on, whenever you come across such websites where right-click option is disabled, just copy the above code, paste it in the browser address bar and hit enter that's it!
#2 Disabling JavaScript from Setting 
In this method, you have to disable the javascript from the setting menu of the browsers ( Like Chrome, Firefox, Internet explore & Opera ). One JavaScript is disabled, come back to the browser and refresh/reload, It will work like boom!.
Good is always associated with bad, so disabling Javascript also has one demerit associated with it. You will not be able to run any feature which requires javascript enabled. So every time you have to enable it once you have copied the text.
#3 By Using Plugins
Most people don't want to remember codes or dive into the browser settings. So, for that kind of people, there is a readymade solution by installing the below plugin for chrome browser. But this kind of extension doesn't generally last long due to google policy so enjoy it as long as you can.
#4 Cache
 I'm pretty sure the above method will work for you, even if it doesn't work then going into the browser source code or trying the google cache version of website can do magic. Although this method works only for those pages which are already indexed by google.
All you have to do is to type cache:// before the website.
For instance – if the website is techscanner.in/something.html.
The final URL will look like cache://techscanner.in/something.html
Read also: Now No One Can Add You To The Random Whatsapp Group Without Your Consent
Copy Unselectable Text from Windows
Want to copy the error message? It's simple than you think, you just have to press Ctrl + C and the entire error message will be copied although there are many areas where you can't copy text like in registry or copying from the start menu. Well, in that case, you have to take the help of Textify software.
The app is only 250kb with a portable .exe file that can be extracted to any location in the computer. You can point your mouse over the text, click on the mouse shortcut (Shift + Middle click by default), and get a selectable view of the text. With this tool, you can select anything on the windows PC like a piece of cake.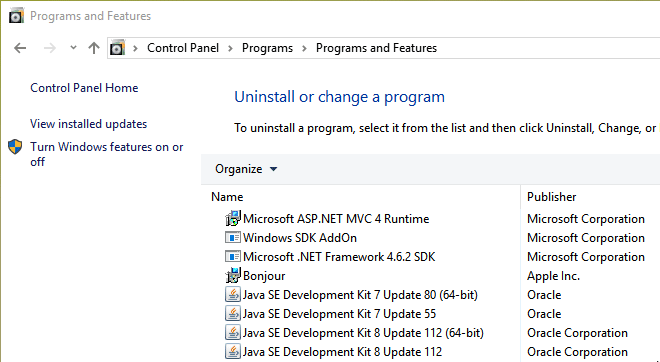 Source: rammichael.com/
Copy Text from Android
We all spend most of our time on android, and it is evident that copying text is more frequent on Android. Many apps don't allow to copy text and being a Youtuber and content writer I often have to copy texts from different apps.
Thanks to the Google app store, we have a long list of apps that can do this task for us. One of the most popular apps is Universal Copy which can copy anything even if there is an option to highlight.
Download & install from the above link, open the app and allow all permission. To activate this app, you have to go to the accessibility setting and enable it. When the app is activated, it will show up in the notification bar.
To copy anything swipe down and click the Universal copy, it will scan everything on the screen within a sec. Now select anything on the screen and copy it to the clipboard, that's it.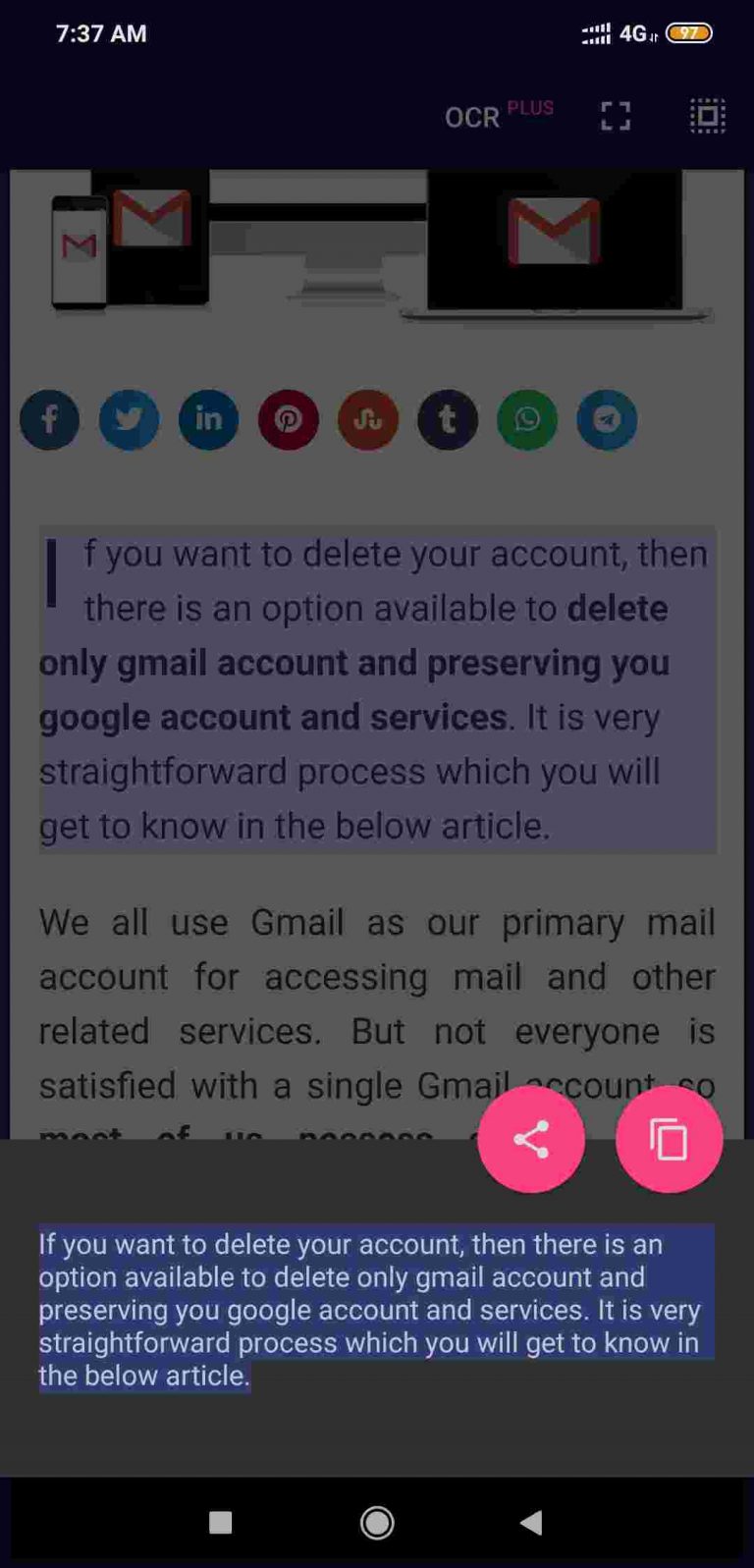 Final words
Anything and everything can be copied until your approach is right and the right software is provided. There are always better methods to do any task, if you have something like that in your mind, then the comment box is open for you. If you like my content then spare some time to subscribe to my youtube channel.