There are many instances where we want to change the mobile number but don't want to lose our old data associated with the previous number. This data could be your chat with loved ones, your channels, groups & bots.
Well, this is all possible but you have to follow very simple steps. 
How to change Telegram number without deleting your account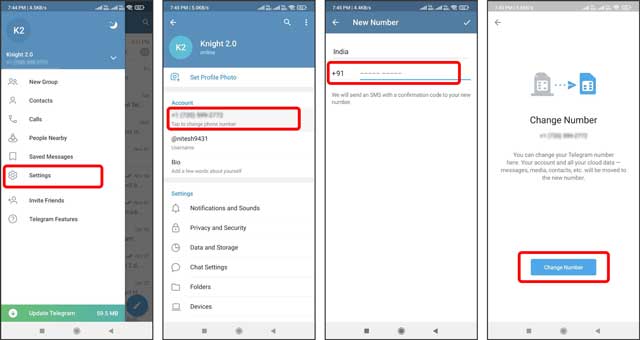 Step 1: Open the Telegram app on your phone.
Step 2: Tap on the menu icon (hamburger menu) in the top left corner.
Also read: Telegram Ads Platform is Finally Launched- Telegram Advertising
Step 3: Tap on Settings.
Step 4: Next tap on your phone number to change it.
Step 5: Now enter the new mobile number in the correct format and tap change
Step 6: New number will be verified by OTP and then you can save it.