After getting over from facebook people are using Instagram more than ever. Instagram let us dive into the world of quality images and short video clips. We all love watching our favorite artists sharing their moments on Instagram.
Also, there are many Instagram pages which we love to watch and desperately want to keep it offline. But as we all know Instagram like any other platform doesn't allow downloading content so, basically we can't download Instagram Photos, Videos & Stories officially.
Also read: How to Download Youtube & Instagram Videos on Telegram


In the below article you will get to know three different methods to download Instagram Photos, Videos & Stories.
Download Instagram Photos, Videos & Stories through website
There is a website Instagram Downloader which can download Instagram Photos, Videos & Stories. You just have to share the link and paste it into the search box and tap on the download button to start downloading.
1. Open Instagram and choose a post with a video/image that you want to download.
2. Copy the URL/link of the Instagram video/image.
3. Paste the copied Instagram video URL/link to Insta videos/image downloader URL field.
4. Click the "Download" button to download Instagram videos/images online.
For downloading Instagram stories you need to enter the username in the format instagram.com/username/and tap on the download button. If the stories have not expired then you can easily download it.
Download Instagram Photos, Videos using Telegram Bot
Telegram has also proved to be one of the most reliable and convenient sources of downloading different kinds of media. Telegram AI-based bots are also very much capable of doing almost anything.
Getmediabot is a bot that can download Instagram images and videos just by sharing the link into this bot. Once you share an Instagram link, this bot starts processing and immediately comes up with a download link.



Download Instagram Photos, Videos using Android App
Here in this method, you have to download Videoder an android application which is not available on Google Playstore for obvious reasons.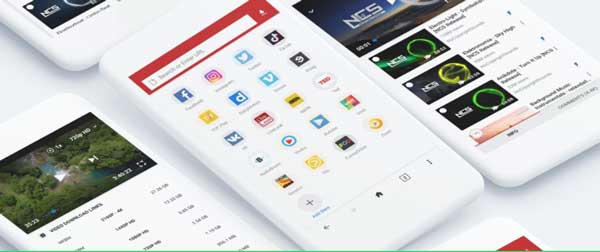 This app can download videos from many websites and each day the number is growing. It can do much more than just downloading the Instagram videos which you can explore on their website.
Also read: Most Easiest Way to TikTok Video Download Without Watermark
Step 1: Go to the Instagram post, click on the 3 dots and tap on share to….
Step 2: From all the applications choose videoder icon and tap on that.
Step 3: Within seconds you will get the download link for videos/images of all possible sizes.
Final word
Well, all methods are perfect in their own ways and it depends on the user to try any one of those. If you find any problem related to these methods then please comment below. We will try our best to solve if any issue exists. If you liked the article content then share it among your circles.