What is Dark mode?
The dark mode is a user interface (UI) for content that displays light text on a dark background.
Every day the demand for dark mode is increasing and google is also working hard towards making each application compatible for dark mode. There are different ways for activating dark mode in different platform. You will get to know this in the below paragraph.
Why dark mode?
There are several methods for activating dark mode in chrome. There is cry out there for dark mode due to its associated benefits. The dark mode is very much beneficial in avoiding dangerous blue light emitting from the device. Blue light might affect the sleeping behaviour in the long run.
And in another context, it also looks cool to run apps in dark mode. The latest Android 10 devices are also equipped with native dark mode support. But it is not easy to get the latest Android updates for old devices.
So, here are the methods discussed to get the dark mode.
Activate dark mode in chrome in windows 10
Go to the setting menu and choose 'Personalization' click 'colours' and scroll down to choose 'dark mode' which is by default selected light.
Once after selecting 'dark mode', all application with native dark mode support (including google chrome) will change into dark color. This method will work on all updated windows 10 OS.
Activate dark mode in chrome in android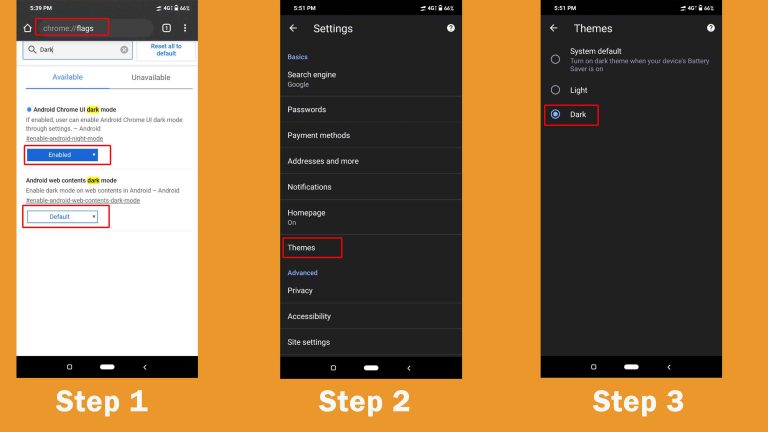 It was very easy to activate the dark theme in windows 10 but the same is not possible with android. Since the dark mode is still an experimental feature & is under beta testing so, sometimes dark mode looks quite messy for some websites.
To activate this dark mode follow below steps
enter chrome://flags in the browser's address bar.
Go to the search flags box and type dark
Two settings will appear 'Android Chrome UI dark mode' and 'Android web contents dark mode'.
By default, both options are disabled so, first enable it. The first option will enable dark mode in user interface and the second option will enable dark mode in the web.
So the second option will check if the web interface is designed for dark mode, otherwise, it will revert back to the original colour.
Now go to chrome setting -> themes -> select dark.
You will find themes setting only after performing the above steps.
If after following above steps theme option didn't appear then restart the chrome.
So by this, I conclude this article, plz do comment for any doubts and feedback.