With the demand for digital gaming increasing more big players are coming into the market. After Google, Facebook Gaming also has entered the cloud gaming platform. Although it is a bit different than what you might expect. Instead of providing access to PC or console games like Stadia, GeForce NOW, and Xbox Game Streaming, Facebook's new service features access to free-to-play mobile games.




This allows users to stream and play games like "Asphalt 9: Legends", "WWE SuperCard" and LUDO king without actually downloading them. Facebook said more than 380 million people play games each month on the social platform, so the company thinks there's a big opportunity here.
Also read: Facebook Launched Messenger Room for Video Call With up to 50 People
Facebook's gaming feature is smaller in scale than premium cloud-based game streaming services like Google's Stadia, Nvidia's GeForce NOW or Amazon.com's Luna, which are competing for users in a high-growth market. But this doesn't mean that they are not going to compete with the premium cloud gaming services.  They will eventually come into the market but for now, they are offering free to play games.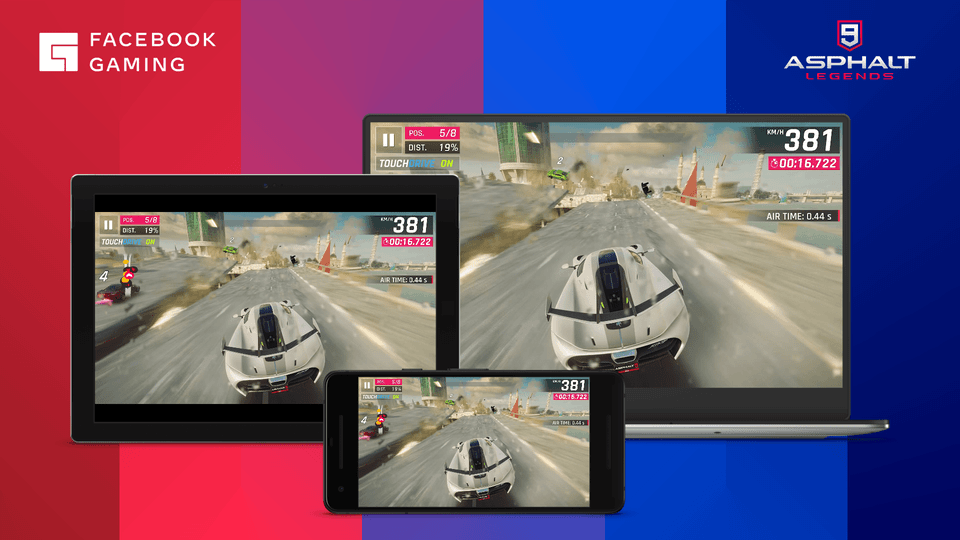 As the Facebook gaming beta progresses and cloud technology scales, they'll increase the variety of game genres. That expansion will start in 2021 with the addition of action and adventure games. Games will launch with in-app purchases and ads enabled, depending on game format and developer choice.
Access to cloud games on Facebook will roll out in the US, initially available across California, Texas and Northeast and Mid-Atlantic states including, Massachusetts, New York, New Jersey, Connecticut, Rhode Island, Delaware, Pennsylvania, Maryland, Washington, D.C., Virginia and West Virginia. Players in those regions can check out these games on the Facebook app on Android and on web at 
fb.gg/play
.
If you're wondering just what Facebook's end-goal is with this service, it's probably to do with the potential to sell advertisements. The company outlines how game developers can deploy "
cloud playable ads
 so people can instantly try out a game on Facebook." These "interactive demos," Facebook says, blur the line between games and ads, are less expensive and time-consuming to make, and allow for "multiple pieces of creative [to] run from a single APK."
Facebook Cloud Gaming is only on Android & Web
For now, Facebook's new cloud gaming service is only available on Android and on the web, which means iOS users again miss out. "Even with Apple's new cloud games policy, we don't know if launching on the App Store is a viable path," Rubin said. Apple treats games differently and continues to exert control over a very precious resource, so Facebook gaming will not be available on iOS.