If you are a digital advertiser or might be in the field of blogging or YouTubing, then you must have come across the term "keywords". Keyword research is one of the biggest steps in SEO and no doubt there are several websites that provide keyword researching but not for free. Websites such as Ahrefs and SemRush charge a hefty amount monthly for keyword researching.
These websites provide a very advanced keyword researching and have proved to be very much helpful for millions of users around the world. Although as a beginner, I won't recommend you to go for these paid services rather look for free services which provide basic keyword research.
Also read: Best Way to Convert any Image to the Editable Text
Talking about the free keyword research services, Google Keyword Planner (formerly known as Google Keyword Tool) always stands in the first position. When it was Google Keyword Tool it was easy to use but after it is part of google Adword the process to access this tool has been greatly changed.



Though Google Keyword Planner is free, you must understand the process to reach. You will understand how to access google keyword planner & take the best advantage possible in the below article.
Access Google Keyword Planner
Step 1: Go to Google Adword website and login with your email id.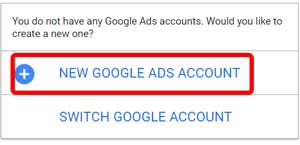 Step 2: You will be asked to create a new GOOGLE ADS ACCOUNT. So, click on this button to proceed.
Step 3: The setup might take some time so be patient and let it complete.
Step 4: Once the setup is complete you will see this page where you have to go to the "Switch to Expert Mode" link and click.
Also read: Auto-Translate Any Text Using Google Best App To Translate
This is very much important otherwise you never be able to go to the Google Keyword Planner with signing for a google paid campaign.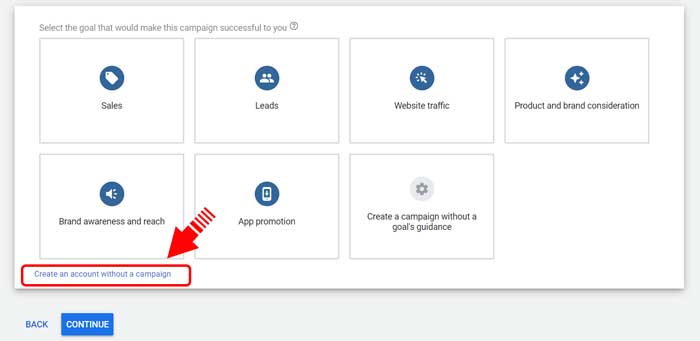 Step 5: Now you have come to the expert mode here you will get many options but don't bother about that. Click on the "Create an account without a campaign" link and voila you have created an account with Google Adwords.

Step 6: You will be directed to the home screen where you have to click on the Tools & Setting icon and subsequently Google Keyword Planner.



Step 7: Here you will get two options to choose between Discover new keywords & Get search volume and forecast. Either option will ultimately lead you to the same search result.
Search the Keyword in Google Keyword Planner
Type the keyword into the search box and hit the search button. You will get all keywords related to your keyword along with its competition, search volume, and bidding range. This tool helps to choose the best keyword for attracting more audiences with low competition levels.
You also get the option to filter the search results and if you want to keep the search results for the future then you can download keyword ideas by clicking the link on the top right corner.