If you don't know there are some business model which earn revenue completely out of ads. Almost all online platforms such as websites, app, or video platforms use ads. As far as ads are decent which doesn't annoy us is good. But there are times when ads are quite annoying such as pop-up ads, redirect ads and some ads force us to watch the video or install some buggy applications. Well in that situation either we leave that website/app or try to block those ads.
To block ads on android is a very tricky and troublesome process. There are many apps on the play store which claim to block ads on android rarely any app really works. And there is a secret that any working app will be silently removed from playstore because google also earns from ads. So in the below article, I will show you the best method to block ads on android.




Block Ads on Android Smartphone
To block ads you have to install an application that is obviously not available on playstore. This application is by far the best app for the non-rooted device. Its is very easy to remove ads on the rooted device compared to non-rooted device.
Step 1: Download and install the application. Make sure to enable "install from unknown sources".
Also read: Auto-Translate Any Text Using Google Best App To Translate
Step 2: Create a local VPN and start using it freely. Local VPN will not route your traffic through a remote server instead it is done right on your device.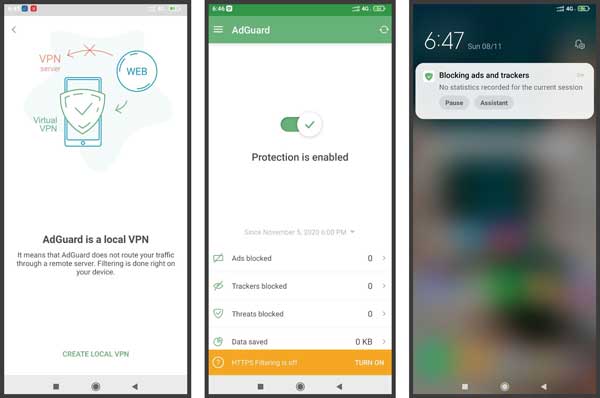 Step 3: Swipe down from the notification panel and there you can pause or resume ad blocking right from there only.
You can watch the full video here: