In the past couple of months, Instagram has added some very interesting features such as threads, cross-app chat, selfie stickers, and themes. Now Instagram has come up with a chat theme which is not a very new feature. It has been part of some of the very old messenger applications. If you are wondering how to change the Instagram theme, here is how you can do it.
Also read: Instagram blue tick: How to get Instagram Verified Badge
Learn How to Change Instagram Theme
To get this feature you must have an updated version of the Instagram app. Once it is updated open the application and tap on the chat icon and go to any chat.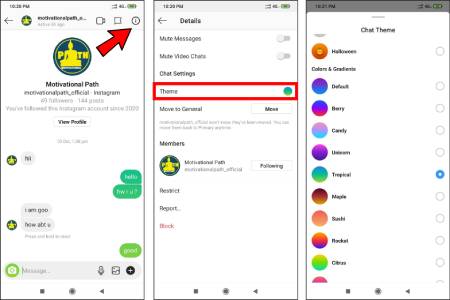 Tap on the "i button" and go to the "Theme" option. There you can easily select the chat theme from predefined presets.




The theme changes the chat bubble color as well as the background. Select the theme of your choice and voila, you've successfully changed the theme of your Instagram DMs.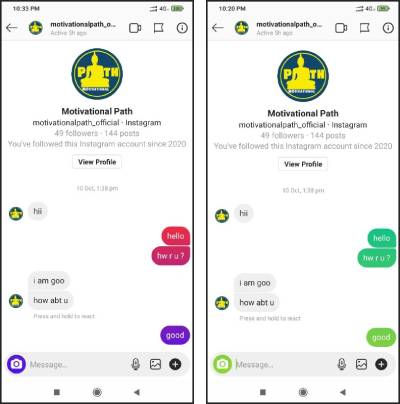 And the interesting part is that you can change the theme for individual chats. The chat theme will also change for the other person in chat. So technically if other person changes the theme then it will be reflected in your chat also.
Closing Words
This is the easiest way to change the Instagram theme. Right now you can only change the theme individually. The ability to change themes globally might come in the future but till then this is the only way. If you know any other way to change the theme, please let us know in the comment section.