Introduction
As a result of the internet revolution, we have access to very cheap internet which in turn has led to the emergence of several social media platforms. Social media was a platform of communication back then, but now it has become an addiction for many of us. Even if we have spent our whole day on social media still we feel to share every inch of our private life.
There is a very fine line between our private life and social media. If you feel like the addiction has gripped you to the very deep, now is the time to delete the account permanently.
Out of several social media platforms, Instagram is most popular and there is no easy way to delete accounts permanently. Well, these social media platforms flourish on people addicted to those.
So, here we go with the steps of deleting the Instagram account permanently.
Steps to delete Instagram account permanently
Step 1: Log in to the Instagram account and press the bottom-most right icon.
Step 2: Then go to the hamburger menu( ≡ ) in the top right corner and click the setting at the bottom.
Step 3: After clicking the setting button go to Help -> Help Center. It will automatically open a link in the default browser. See step by step procedure in this below video or if you want to continue this article scroll below…
Step 4: In the help center page go to manage your account → Delete your account→How do I delete my account→Go to delete my account page




Step 5: In the delete your account page select the reason why are you deleting your account? and then re-enter your password. After re-entering the password click the permanently delete my account button to finish the process.
Also read: How to get Free Unlimited Mobile Number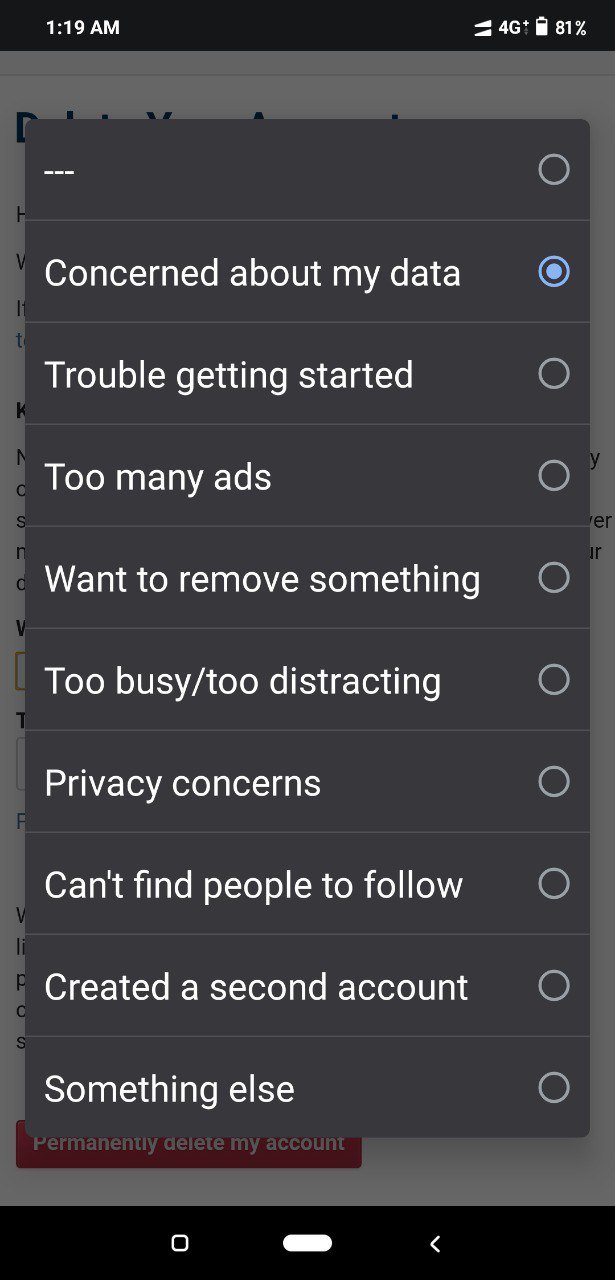 So, these were the simple steps that must be strictly followed to delete the account permanently.
Now that your Instagram account is deleted, well, then you can check out my other useful articles from the bottom or sidebar. Also if you like my article then please share it among your connections and do subscribe to my Youtube channel.