As a JIO user, you must have noticed that the JIO internet wave is not as intense as it was in the beginning. The internet speed has drastically reduced as the user base compounded. Though the speed has impacted, it is way better than any other network whether it is internet speed or the voice/video call quality. It is because of the JIO that the internet revolution and digitization have transcended.
Why Ping is Important?
As far as gaming performance is concerned, PUBG ushered into our household sneakily and we didn't even notice how JIO has helped use awesome gaming experience. In Online Gaming, ping speed plays a key role. Online games run on the external server so when the game is played it has to constantly communicate with the server. You will not have a good gaming experience if there is a lag in communication. Ping is measured in ms (milliseconds), so if the ping is low that means there is faster communication and vice-versa. And if we talk about PUBG, if the ping is below 100ms then its decent speed but if it goes above that then you will notice a lag in your game.
Also read: What is Ping on the internet?
How to Get Low Ping for JIO Users
Ping speed is not always related to network coverage or internet speed. Don't you believe this? If you follow the below steps, I will prove what I am saying. Sometimes your area has low network coverage and you get slow or interrupted internet speed. As a result, you get high ping or variable ping during PUBG. Getting better network coverage is not under your control but getting better APN settings is under your purview. So here in the below steps, we will add new APN settings to drastically increase the ping.
Add New APN Setting
To add new APN settings go to setting menu > SIM card Setting > Select SIM on which data is currently active and then jump to Access Point Names (APN). If you still couldn't reach the APN setting then go to setting menu and search APN in the search box. Now add a new APN button and fill the details as exactly shown below.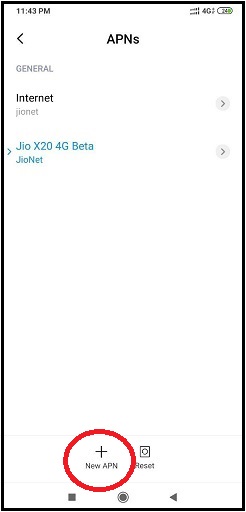 Note: You have to change only those values which are kept in Bold, the rest should be left as it is. After filling in all the details save the APN setting.
Join loot deals channel 👇👇👇
Join Telegram
Also read: Best Mic for YouTube videos Under Rs. 500 | Jan 2020
| | |
| --- | --- |
| Name: | Jio X20 4G Beta |
| APN: | JioNet |
| Proxy: | Not set |
| Port: | Not set |
| Username: | X20Jio |
| Password: | Not set |
| Server: | www.Jio.com |
| MMSC: | Not set |
| MMSC port: | Not set |
| MCC: | 405(don't change) |
| MNC: | 856(don't change) |
| Authentication type: | PAP |
| APN type: | Default |
| APN Protocol: | IPv4/IPv6 |
| APn roaming protocol: | IPv4/IPv6 |
| Bearer: | Edge, LTE |
| MVNO type: | None |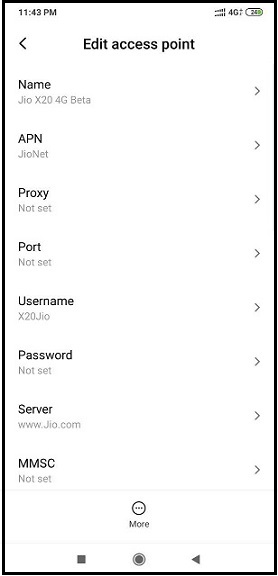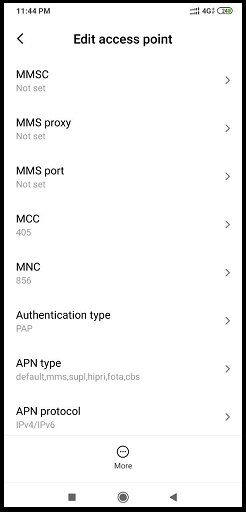 Once the APN setting is saved, you can see the new APN 'Jio X20 4G Beta' along with the default JIo APN. Click on the new APN setting and wait for a few seconds. The Internet will go off and regain after some time which confirms that the new APN is working perfectly fine.
Verify Internet Speed & Ping by Speedtester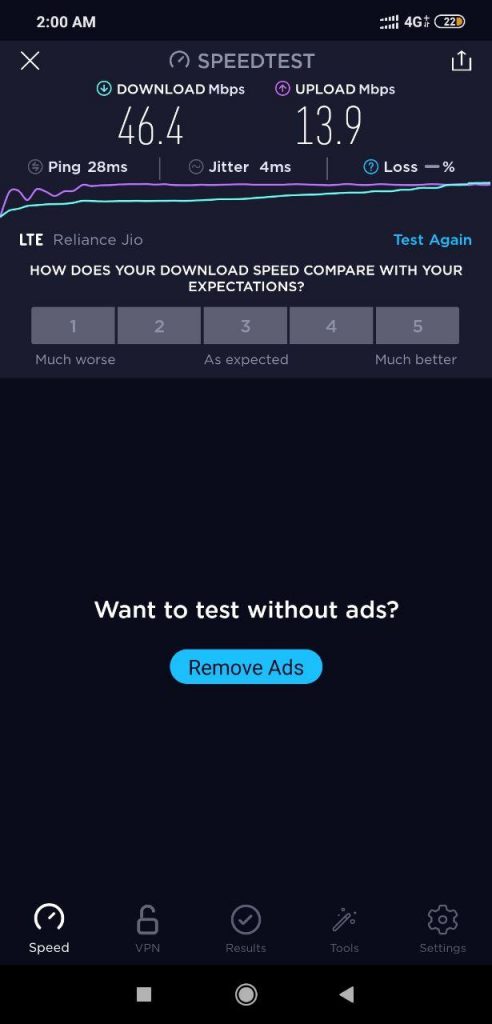 The speed-test was conducted by Ookla Speed-test. Test results verify the drastic increase in the internet downloading speed and low ping speed. There is no guarantee that this trick will work 100% but as I have experienced significant change, you can also. If you liked the content please share it among your circles.
You can check out our youtube channel and telegram channel for Amazon loot deals.