Xiaomi devices run on MI user interface, abbreviated as MIUI is a stock and aftermarket firmware for smartphones and tablets developed by Chinese electronics manufacturer Xiaomi. The firmware is based on the Google Android operating system. MIUI has one of the largest fan base due to its innovative and continuous support for new features. Usually, Xiaomi devices get one android version update and four years of MIUI update.
The MIUI version update comes over the air (OTA), but it takes time to reflect in every in user's smartphone and sometimes OTA update only comes to the beta testers. If you haven't received the latest MIUI update and don't have the patience to wait for the OTA update, then there is an official way to update manually.
Also read: Xiaomi Stable MIUI 11 Global Beta Update Started Rolling Out
Install Update Manually on Xiaomi Devices
Very rarely any OEM provides a flexibility to update OS by zip package, but here Xiaomi emerges as a true user-friendly by putting better user experience. It doesn't require any external software to do this task; only the update zip file is required, which can be easily downloaded from their official website.
Steps to download & install manually
Download the update or ROM from here. Select your smartphone from the list and download it in your phone internal storage.
Now go to setting > About Phone > System Update > then click the 3 dots on the top right corner of the phone.
After clicking the 3 dots, the various option will appear. Select "choose update package" this will automatically open file explorer. Select the update package zip file; once the package is selected, the updating process will start.
 Wait for the zip file to be decrypted and click on the Reboot and Update to finish this update!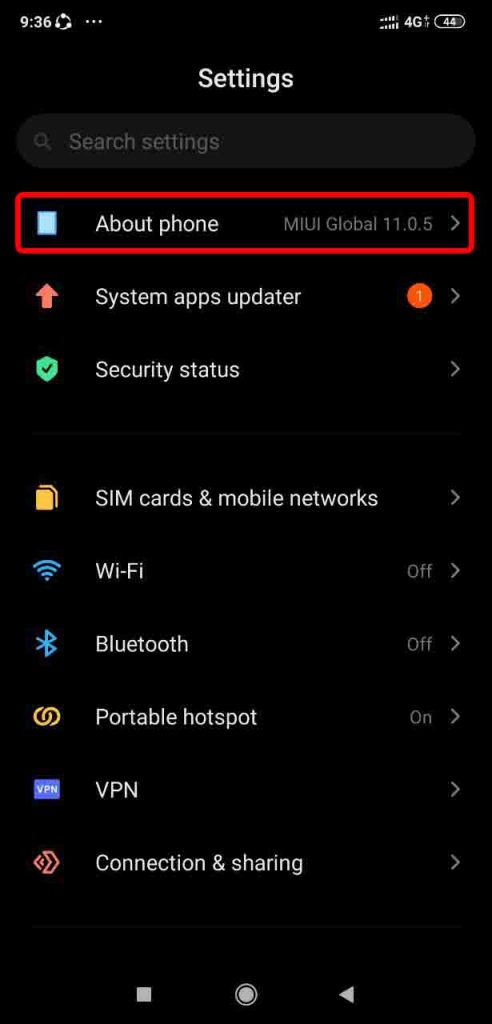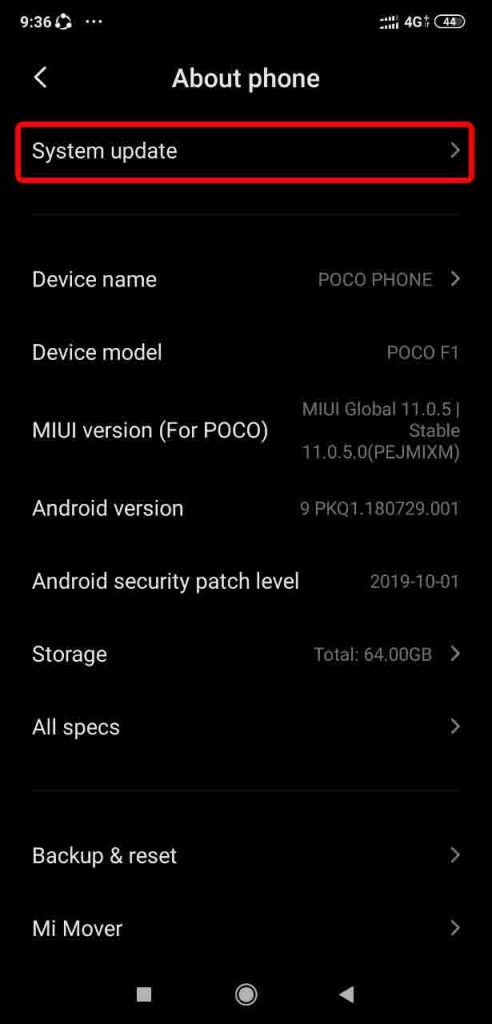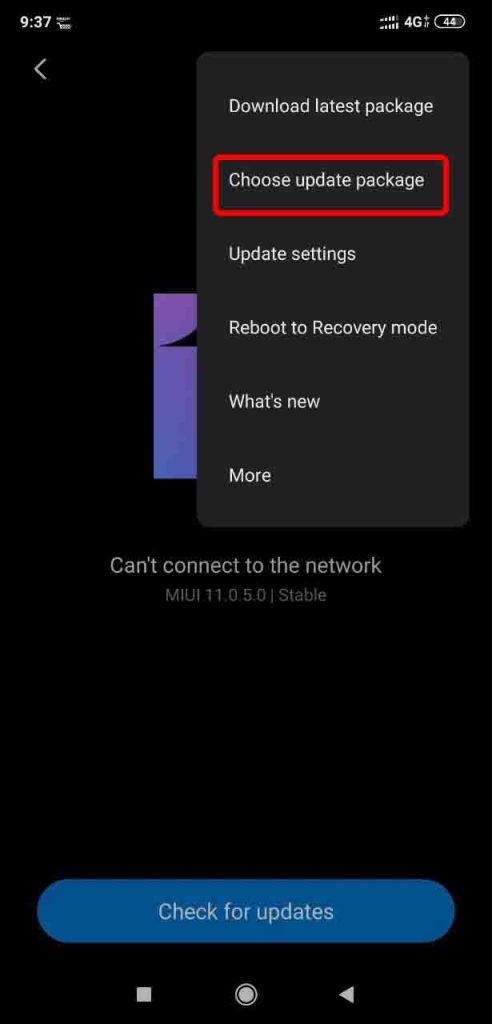 Activate manual installation setting in MIUI
There are some advanced features which are kept hidden for advanced users only. One of them is this feature which must be unlocked to access. By default, when you click 3 dots on the top right corner, the menu options will look like this. 

Steps to activate the advanced menu
Go to setting > About Phone > System Update
Tap on the MIUI icon displayed for 10-12 times
A message "Additional update features are on" will be displayed. This confirms that new features are added.
Now click on the three-dot on the top right corner, and you can find the additional menu options.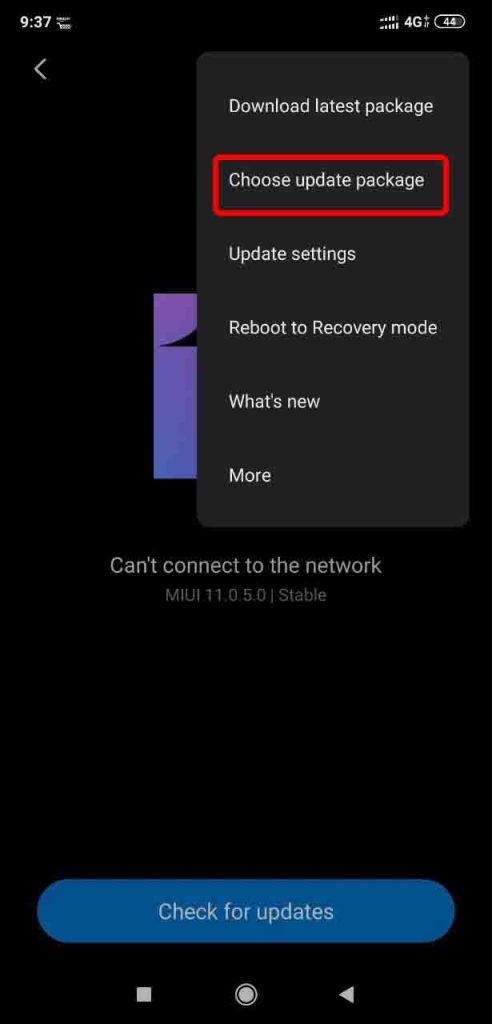 Final words
Xiaomi has done a great job by providing this flexibility. Many users are benefitted by opting for manual download. Countries, where internet data is costly there people share, update package zip files to save the data.
Well, the process was pretty straightforward, if still there is any doubt, please let us know in the comment section. If you liked this article, then consider it to share among your friends and please do check out our youtube channel