Telegram's latest updates are pushing some of the great features which were limited to the selected apps i.e. group voice chat. The new group voice chat 2.0 is equipped with the feature which can prove to a better alternative of Clubhouse which is only available for iOS users. Pavel durov (Telegram owner) put a public statement just after Telegram update 7.6 that, "we're giving every Telegram user the power to run their own radio station (later this Spring: TV station) without adding any complexity to our apps".
This clearly states that Telegram is going to add more features that will make Telegram channel/group owner-run full-fledged Radio/Tv stations. But for now, there is no clue to start a radio channel. well, we have figured out some way to start a radio channel by this simple trick which is explained in the below article.




How to Start Telegram Radio Station
To run a radio station you must have any PC/Laptop where the updated Telegram desktop app is installed.
Also read: Best Telegram Bots Everyone Should Know in 2020
Step 1: Update the Telegram Desktop app to the latest version 7.5.
Step 2: Now open any channel/group where you want to start a voice chat. You can start as a personal account or remain anonymous as a channel owner.
Step 3: If you can't find the stereo mix option in the input device list then this setting might have been disabled in your device.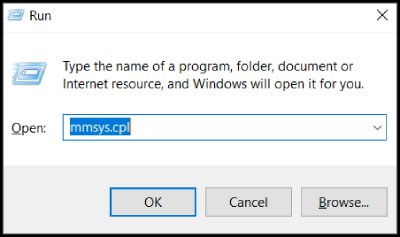 Step 4: To enable Stereo mix, go to the sounds or alternatively type mmsys.cpl in run command and hit enter.
Step 5: Once you are in the sounds panel, switch to the recording tab. Now search for the stereo mix or similar option which is by default disabled.




Step 6: If it is disabled, right-click on the stereo mix and enable it. Once this setting is enabled you should be able to see the stereo mix option in the input panelof telegram voice chat.
Step 7: Now restart your voice chat and select the stereo mix from the microphone input device of the voice chat setting.
Also read: Top 20 Telegram Tricks You Should Know in 2020
Assuming everything is done right, the input sound will capture only the sound coming from the system. So practically whatever you play on the PC/Laptop will be directly streamed on your voice chat. So if you want to run a radio channel with songs, you are free to do that. And the best part is that you can share the invite links with anyone, which makes it possible for any user to join the live voice chat.