Finally, the popular Xiaomi Poco F1 has resumed the rollout of the MIUI 11.0.6.0 global stable update after fixing bugs. The update was being paused after some bugs are detected by beta users. The device has already received MIUI 11.0.5.0 update last year which was based on Android 9. Now POCO F1 is running on the latest firmware which is based on android 10 which was promised in the past. Poco F1 Android 10 update has brought Feb security patch 2020 with stable system-wide dark mode support.



Recently POCO parted away from Xiaomi to become an independent brand. POCO X2 is the first phone from POCO after becoming an independent brand, which is a mid-range smartphone. The rumors of POCO F2 are still on the high which assumes to be a true successor of POCO F1. It is very interesting overwhelming at the same time because POCO F1  which was launched in 2018 is still getting an update in 2020 also.
Also read: How to Create Telegram Channel in 2020
New change-logs: Lockscreen, status bar, Notification shade
New: More clock formats for Ambient display
New: Use your fingerprint to open Home screen once you unlocked the device using face data and stayed on the Lock screen
The optimization-calendar icon on the turned off-screen
Optimization: Improved UI and layouts for selecting items that are displayed on the turned off-screen
Optimization In-screen fingerprint scanner's response
Settings
Issues with establishing a connection to new printers
Fix-Previews for printed documents weren't displayed correctly
Fix The Print button wasn't displayed correctly when no printers were selected
Fix: Going back from the page of available printers led to errors
Game speed booster
New: Continuous swiping opens an additional menu in Game Turbo now
New: You can create a Home screen shortcut for Game Turbo now
Optimization: Improved display options for landscape orientation
Optimization: Prompts about turning on Game Turbo
Fix: Hands-free call duration wasn't displayed correctly in Game Turbo
Refreshed start page of Game Turbo
Battery usage
Optimization: Animation for battery usage curve
Security
New: Solutions for Dark mode issues in third-party apps
Red envelope assistant issues in Mi AI
Mi Cloud
New: Xiaomi Cloud items can appear in the search results of the Settings app
Optimization: Redesigned the page for managing cloud storage
Optimization: Redesigned the start page of Xiaomi Cloud POCO F1 Android 10
Also read: 3 Best internet speed monitor Display on Windows
There are two kinds of OTA updates being rolled out by POCO, one of 375MB and another of 1.9GB. The beta tester was given android 10 updates in Jan 2020 but due to some bug, the update was paused and finally a new update which is 375MB is being rolled out for them. If you are not a beta tester then you must have received 1.9GB update with stable MIUI 11.0.6.0.



But if you haven't received the update then you can also download and install it manually. This is also an official process so there is no risk involved as long as you download the original update .zip file.
Poco F1 Android 10 Update Manually
Follow the below steps to get MIUI 11.0.6.0 POCO F1 Android 10 Update.
Step 1: Download the full MIUI 11.0.6.0 zip file from below link
Note: Download this file into internal storage. Don't save it in any folder otherwise you may not find this file during installation.
Step 2: Go to setting menu -> About -> System Update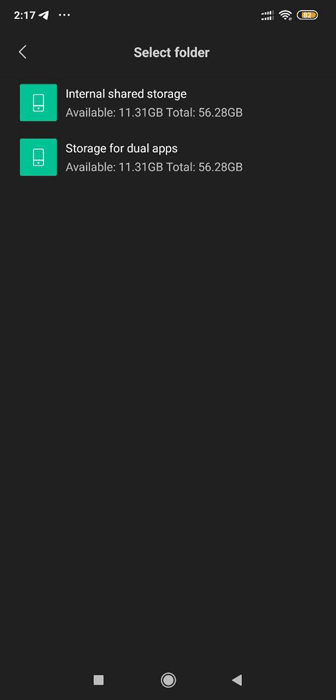 Step 3: Select Choose Update Package and you will be prompted to the another where you have to select the folder. Select the internal folder and choose the downloaded file from the lists.
Note: If you can't find the "Choose Update Package" option then that means you have not activated this option. To activate this advanced option follow the link.
Step 4: The zip file will decrypt and the installation process starts.
Step 5: Now connect your device with the charger till the installation process ends. After the update, your device will restart and everything will be all setup.
Wrapping Up
So you get to know what is new in this Poco F1 Android 10 update build on MIUI 11.0.6.0. If you face any problem, shoot your questions in the comment box below and if you like this our contents sharing among your circles. You can also follow me on Instagram, Facebook, Youtube & Telegram.