Creating a 3D model for animation or for any general purpose is a very time-consuming and stressful process. The process is tedious, requires good skill, and also the software is mostly paid ones. What if I say that you don't require a special set of skills, no paid software required, and no time-consuming process. Well, that seems like a joke but what you are going to witness now is just phenomenal.
If you are ready then we have every step explained below which, any 10yr kid also can follow and create a 3D model on their own. This method can be applied both on smartphones and computers. So with all junk being said let's dive into the process.
How to turn your photo into a 3D Model
Step 1: First of all go to this website and let the website load all components. It might take time and you will see the interface something like this.
Step 2: There you have to submit the photo to convert into a 3D model. There are three different ways through which you can submit photos.
Take a selfie
Browse images from your system
Image through URL
Also read: Best Way to Convert any Image to the Editable Text
Step 3: Once the image is uploaded you can see your image on the bottom right side. On top of that, you need to select the kind of 3D shape.
Full body: Here you will get the full-body 3D image and you can adjust height, weight, chest & waist size here.
Head 1.2: Here you will get the half-body 3D model
Head 2.0: Here you will get a specifically only head




Step 4: Now everything is set, press on the "GENERATE AVATAR" button to start the process. This will take few minutes and your 3D model will be on your screen.
Join loot deals channel 👇👇👇

Join Telegram
Step 5: 3D model created has some predefined features which you can use such as blink, kiss, yawn, etc., and also you can download the file for future use. The download button is placed in the top right corner.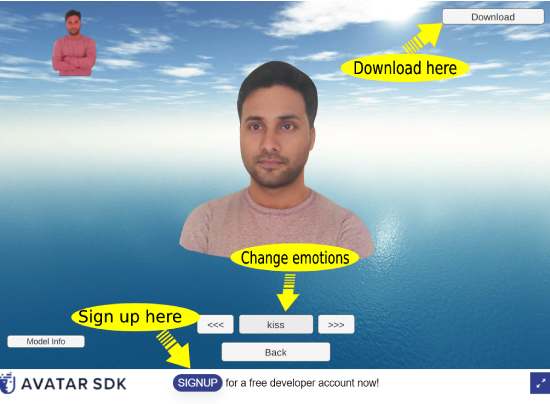 Step 6: But to download the image you have to be signed in which you can do by using any temporary mail or your personal mail. Now again try to download and this time you will get a Zip file downloaded.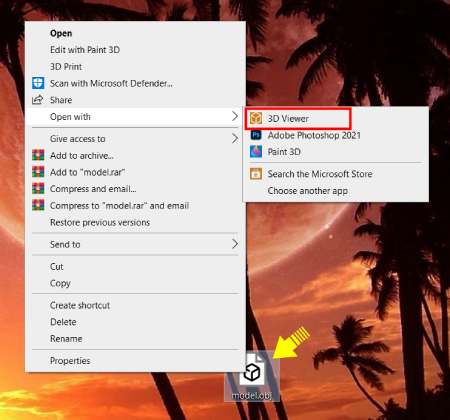 Step 7: Extract the Zip file and right-click on the file model.obj and open with any supporting 3D viewer.
Windows has an inbuilt 3D viewer app that you can use or you can use Photoshop or blender too. In photoshop & blender, you can take time 3D model to the next level if you know how to use it.
Final Words: Covert Photo into 3D Model
So this is how you can create a 3D model in just a few clicks. I can't find any easier method than this. This website has some free 3D models after that it is chargeable. You have to opt for a paid plan if you are using it professionally. Of course, you get some other cool features too that you can go and research on their website.